Auction Status:    Post-auction sale
On February 16, 2018 we successfully auctioned off the majority of the lots. The remaining items are currently available for sale in Post-auction sale.
---
Online Auction
On behalf of the beneficiaries, we are auctioning the very well-maintained and high-quality toolmaking equipment, quality control, vehicle fleet and business and operating equipment of VLM-Vorrichtungs- und Lehrenbau Müller GmbH from Wildberg in an online auction to the highest bidder.
Bidder registration & online bid submission
Now open until Friday, February 16, 2018
on our auction platform: http://auktionen.lueders-partner.com
Viewing
Thursday, February 15, 2018 from 10:00 – 18:00 h
   VLM-Vorrichtungs- und Lehrenbau Müller GmbH
   Calwer Straße 13-15, D-72218 Wildberg
Collection
From Monday, February 19, 2018
Mon-Thu: 08:00–17:00 h, Fri: 08:00–14:00 h
   VLM-Vorrichtungs- und Lehrenbau Müller GmbH
   Calwer Straße 13-15, D-72218 Wildberg
Exclusive Partner for Disassembly/Shipping
Remstaler Maschinentransporte, Jürgen Stiglitz
Tel: +49 (0)7181 – 48 55 60
Mobile: +49 (0)172 – 73 17 712
Email: info@remstaler-maschinentransporte.de
Auction Catalogue
Selected Lots
Approximately 260 lots are up for auction, including:
2 CNC Universal Milling Machines
HERMLE C 40U, manufactured in 2012, Heidenhain TNC 426, 5 axles; FEHLMANN Picomax 60 CNC, manufactured in 2000, Heidenhain TNC 426, 5 axes
2 CNC Turning Lathes
MORI SEIKI NL 2500 Y / 700, YOM 2011, 4 axles; MORI SEIKI NLX 2500 SY-700, YOM 2015, 4 axles
6 CNC Milling Machines
KUNZMANN WF7 CNC, YOM 2006, Heidenhain iTNC 530; FEHLMANN Picomax 80 CNC 2/3, manufactured in 1997, Heidenhain TNC 407; MIKRON UME 560, Bj. 1994, Heidenhain TNC 407; MIKRON UME 600, YOM 1996, Heidenhain TNC 360; 2x MIKRON WF 41C, Heidenhain TNC 155
3 Universal Drilling/Milling Machines
MIKRON WF3SA, active digital display Heidenhain TNC 114
2 L + Z Lathes
WEILER / COLCHESTER Mascot 1600
1 CNC Cylindrical Grinder
STUDER S35, Bj. 1989
1 Universal Cylindrical Grinder
KARSTENS K19, Bj. 1999
1 CNC Surface Grinder
ABA SL 800E NC-SP, Bj. 2005
3 Precision Surface Grinders
ZIERSCH & BALTRUSCH Formmaster 8.30, manufactured in 1986/1988/1990
1 Standard Band Saw
MÖSSNER REKORD SSF520, YOM 2000
1 Radial Drill
DANUBE DR 32
1 CNC Coordinate Measuring Machine
ZEISS Contura G2 HTG 7/10/6, manufactured in 2012, Zeiss Calypso
1 Digital Height Gauge
TESA Micro-Hite 600
1 Universal Setting Device
TRIMOS Alesta 300, YOM 2013
1 Tool Presetter
ZOLLER Venturion 450, Bj. 2013
1 CNC Laser Engraving Machine
TRUMPF TruMark Station 5000, YOM 2012, Laser TruMark 3000
1 CNC Turning Clamp
MAGERL Rotamatik 120, Bj. 1997
2 Screw Compressors
KAESER SM12 / SM12T, YOM 2013
1 Sandblasting Machine
PEENMATIC Micro 620 S, YOM 2011
1 Programming System
SOLIDWORKS (2 full licenses, 1 training license, 5 post processors)
1 Lapping Machine
MICRO ABRASIVES MA600-66RDPS, YOM 2014
Additional Items
incl. small machines, high-pressure vices, shelves, workshop equipment, EDP, office furniture
Overview
  VLM-Vorrichtungs- und Lehrenbau Müller GmbH
  D-72218 Wildberg
   Online Auction
   approx. 260 lots
Categories
   Toolmaking
  Quality Control
  Vehicles
  Business Equipment
  Operating Equipment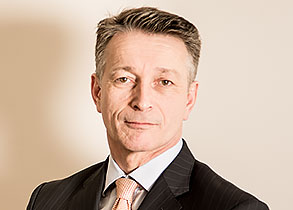 Contact
Matthias Mewes
Partner
T +49 (0)40 – 469 666-74
F +49 (0)40 – 469 666-80
M  +49 (0)151 – 240 638 59
mewes@lueders-partner.com

Save Contact