Online-Auction
On behalf of the beneficiaries, Lüders & Partner GmbH in cooperation with Aryus/INSO Be- und Verwertungs-GmbH will auction off the well-maintained facilities for CD/DVD/BluRay mastering, replication, testing, printing, packaging, workshop equipment, forklift trucks, IT, operating and business equipment of Cinram GmbH in an online auction on Tuesday, November 7 and Wednesday, November 8, 2017.
Viewing
The lots may be viewed on Monday, November 6, 2017 from 10.00 to 18:00 h in two separate facilities of Cinram GmbH in Alsdorf. Please contact us to make an appointment for viewing/inspection.
Cinram GmbH, Werk 1:
Max-Planck-Straße 1-9, D-52477 Alsdorf
Cinram GmbH, Werk 4:
Maurerstraße 50, D-52477 Alsdorf
Auction
Tuesday, November 7, 2017, 10:00-18:00h and
Wednesday, November 8, 2017, 10:00-18:00h
Online-Auction
Lots are available for immediate purchase upon acceptance of bids.
  Form for written bids
Auction Catalogue
Selected lots
Approximately 560 lots are up for auction, including:
2 DVD Mastering Systems
SINGULUS AM Master, manufactured in 2004
1 BD Mastering System
SINGULUS Crystalline, manufactured in 2011
19 Galvanic Equipment Systems
TECHNOTRANS / TOOLEX ALPHA, manufactured in 1999-2008
16 CD Lines
SINGULUS Skyline II, manufactured in 2003-2009,
25 DVD Lines
SINGULUS Spaceline II, manufactured in 2004-2008 available with Emould, Moldpro II and Ejet
8 BD Lines
SINGULUS Bluline, manufactured in 2009-2014
6 BD Testing Systems
PULSTEC / CATS
2 CD Testing Systems
DATARIUS
4 DVD Testing Systems
STARDOM / DATARIUS
6 Screen Printers
KAMMANN K4, manufactured in 1999-2003
17 Offset Printers
METRONIC Premius / KAMMANN K15 40, manufactured in 2003-2008
1 CD Packaging System
ILSEMANN CPAC 28, manufactured in 08 – for automatic packing into slipcase
2 BD Packaging Systems
ILSEMANN KVD 20/ CM5S/ KM7, manufactured in 2008
9 DVD Packaging Systems
ILSEMANN, KVD 20/CM5S / KM7, manufactured in 2003-2008
6 Dry Air Generators
MOTAN LA 800/4; LA 900/4, manufactured in 2008
7 Screw Compressors
ATLAS COPCO, ZR3 / ZR 45 / ZR90/ ZR 90 VSD, manufactured in 2006
Additional Items
incl. testing equipment, workshop equipment, forklifts, office furniture, IT equipment
N.B.: Availability is subject to prior sale. Please contact us for details or to request an appointment for viewing/inspection.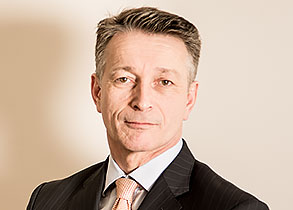 Contact
Matthias Mewes
Partner
T +49 (0)40 – 469 666-74
F +49 (0)40 – 469 666-80
M  +49 (0)151 – 240 638 59
mewes@lueders-partner.com

Save Contact