For more than 60 years, we have been one of the primary addresses in the field of industrial auctions. We are publicly appointed and sworn auctioneers and appraisers of machinery and industrial property and have conducted over 2,000 auctions.
To date, we have succeeded in selling more than 400,000 individual lots for our customers in more than 2,000 auctions. On these pages we continuously update our current online auctions and selectively broadcast live auctions via webcast.
Auction Platform
On our separate and secure auction platform, registered clients and bidders can view the complete online auction catalogue with full details for each lot from every auction and directly place their bids online.
  Important: Covid-19 / Coronavirus
May 27, 2020: All auctions/private sales will take place as planned.
Dear customers,
thank you for your loyalty and trust. We are continuously monitoring the developments and circumstances surrounding the COVID 19 outbreak. It is our top priority to ensure the health and safety of our colleagues, customers and suppliers, and at the same time to conduct our auctions safely and reliably. All relevant safety recommendations are taken into account on a daily basis and implemented in the context of our viewings and collections. Should you require further information on individual machines, please contact our team in Hamburg and we will be happy to assist you.
Lüders & Partner GmbH
T +49 (0)40 - 469 666-70
F +49 (0)40 - 469 666-80
info@lueders-partner.com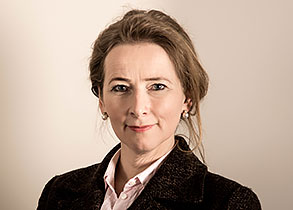 Contact
Vera Ritter
Executive Assistant
T  +49 (0)40 – 469 666-70
F  +49 (0)40 – 469 666-80
M  +49 (0)171 – 821 64 22
vera.ritter@lueders-partner.com

Save Contact
  D-57368 Lennestadt   until June 3, 2020    approx. 190 lots
  D-73660 Urbach   until June 10, 2020    approx. 100 lots
Completed Auctions/Private Sales