Highlights from our current Liquidations
  Online Auction Goldjunge GmbH
  until December 6, 2022    approx. 270 lots   D–90579 Langenzenn
Bakery Chain, Contents/Equipment of 17 Branches, Production, Stock, Vehicle Fleet
  Online Auction Original Fränkische Holzofen-Bäckerei OFH GmbH
  until December 6, 2022    approx. 60 lots   D-91242 Ottensoos
Thermal Afterburner, Vans, Spiral Kneaders, Transport Containers, Mixer, 20' Shipping Container, Piston Compressor, Advertising Displays, Vat Trolleys, Refrigerator, Digital Scales
  Private Sale Zerspanungsfabrik Rellingen GmbH
  until December 7, 2022    approx. 20 lots   D-25462 Rellingen
CNC-Lathe, Line Drilling Machine, Paper Padding Machine, Lifting Magnets, Pillar Jib Cranes, Barrel Storage Rack, Chain Hoist, MIG-MAG Welding Machine, Sweeper, 2-point Internal Precision Measuring Devices, Concentricity Tester
  Online Auction Fischräucherei Cramer GmbH
  until December 7, 2022    approx. 80 lots   D-07318 Saalfeld/Saale
Sealing Machine, Frying Line, Truck, Tent, Screw Compressors, Turntable, Pallets, Pallet Racking Systems, Electric High-lift Truck, Metal Detector, Labeling System
  Private Sale Project Bremen
  until December 9, 2022    approx. 100 lots   D–28195 Bremen
Office Swivel Chairs, Power Strips, Rack Moving System, Pictures, Phones, FFP-2 Masks, Kitchenettes, Room contents, Laptops, All-in-one PC, Standing Uplighters, Large Format Printer
  Online Auction Dralon GmbH
  until December 15, 2022    approx. 300 lots   D–49811 Lingen (Ems)
Dralon GmbH, Lingen Works – Complete Factory for the Production of Acrylic Fibers, Spinning, Dissolving, Maintenance, Compressed Air Supply, Technical Center, Laboratory, Forklift Trucks
  Private Sale PIAG AG
  until December 16, 2022    approx. 7 lots   D–19258 Boizenburg
Paintings, Pictures, Art by Astrid Hättig 2004-2021
  Private Sale Company
  until December 23, 2022    1 lot   D–65462 Ginsheim-Gustavsburg
Pipe Cleaning Facility RSA RSASCLEAN TURBO DRY, YOM 2009
  Private Sale Rühmann Industriedienstleistungen GmbH
  until December 23, 2022    1 lot   D–22147 Hamburg
Diamond ring 0.5 carat, 750 white gold, brilliant cut in claw setting, size 54
  Private Sale TWP Bad Laasphe Verpackungen GmbH & Co. KG
  until January 31, 2023    1 lot   D–57334 Bad Laasphe
Deep Drawing Punching Tool MARBACH, YOM 1997
  Online Auction Vulcast Germany GmbH
  until 1st Quarter, 2023    approx. 300 lots   D–54584 Jünkerath
Melting Shop, Sand Processing, Core Shop, Molding Shop, Cleaning Shop, Quality Assurance, Test Laboratory, Maintenance, Model Making, Crane Systems, Forklift Trucks, Construction Machinery
Auction Platform
On our secure auction platform you can view the full auction catalogues, directly place your bids online and buy your desired lots.
For more than 60 years, we have been one of the primary addresses in the field of industrial auctions. We are publicly appointed and sworn auctioneers and appraisers of machinery and industrial property and have conducted over 2,000 auctions.
To date, we have succeeded in selling more than 400,000 individual lots for our customers in more than 2,000 auctions. On these pages we continuously update our current online auctions and selectively broadcast live auctions via webcast.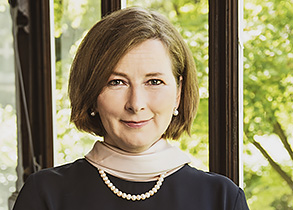 Contact
Vera von Wolffersdorff-Ritter
Authorised Signatory
T  +49 (0)40 - 469 666-70
F  +49 (0)40 - 469 666-80
M  +49 (0)171 - 821 64 22
vera.ritter@lueders-partner.com


Save Contact