Auction status:    Completed
The available lots have all been sold. This auction is now completed.
---
Online Auction
On behalf of the beneficiaries we successfully sold the well-maintained machines and facilities of Zitzmann GmbH & Co. KG - Werkzeugbau Tettau from Tettau in an Online Auction on our auction platform.
   By appointment
  Zitzmann GmbH & Co. KG - Werkzeugbau Tettau
  Schauberger Str. 11
  D-96355 Tettau
  Google Maps »
Overview
  Zitzmann GmbH & Co. KG - Werkzeugbau Tettau
  D-96355 Tettau
  December 7, 2020
  Online Auction
  approx. 250 lots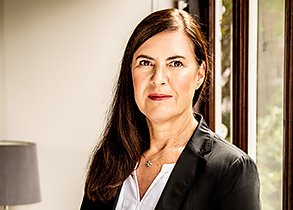 Contact
Sylvia Meister
Regional Manager Bavaria
T +49 (0)8131 – 39 09 861
F +49 (0)8131 – 39 09 862
M +49 (0)160 – 873 72 34
meister@lueders-partner.com

Save Contact
Categories
CNC-Deep Hole Drilling Machine
CNC-Lathe
CNC-Traveling Column Milling Machine
CNC-Universal Machining Center
CNC-Universal Milling Machine
Online Auction
PPC Post Processor Licenses
Plasma Powder Deposition Welding System
Tool and Accessory Package MDW 20
Universal Drilling and Milling Machine
Vertical Machining Center