Auction Status:    Post-Auction Sale
On July 17, 2019 we successfully auctioned off the majority of the available lots. The remaining items are now available in post-auction sale.
  In addition: Private Sale Paper Production
Further to this online auction and on behalf of the beneficiaries we are selling the paper production machine park of Scheufelen GmbH from Lenningen in a private sale. Up for immediate sale are paper machines, coating machines, roll cutters, cross cutters, steam boilers as well as a High-bay Storage System SIEMENS.
Online Auction
On behalf of the beneficiaries, we will be auctioning parts of the well-maintained machinery of Scheufelen GmbH from Lenningen in an online auction to the highest bidder. Up for sale will be the entire maintenance, turning lathes, sheetfed offset presses, ream-packing machines, forklifts and crane systems as well as the business and operating equipment.
Bidder registration & online bid submission
  Registration/bid submission now open
  Lots close on Wednesday, July 17, 2019 from 08:00h
  on our auction platform: https://auktionen.lueders-partner.com
Subject to prior sale upon bid acceptance
  Written Bids Form
Viewing
Friday, July 12, 2019, 08:00–17:00 h and
Monday, July 15, 2019, 08:00–17:00 h
  Scheufelen GmbH, Adolf-Scheufelen-Straße 26, D-73252 Lenningen
Collection
Mon, July 22 to Fri, August 9, 2019
Mon-Thu 08:00–17:00 h, Fri 08:00–13:00 h
Large machinery by appointment
  Scheufelen GmbH, Adolf-Scheufelen-Straße 26, D-73252 Lenningen
Auction Catalogue
Selected Lots
Approximately 400 lots are up for auction, including:
– Subject to prior sale –
Maintenance
Industrial Trucks/Heavy-Duty Trailers/Crane Systems
Miscellaneous
1 Sheetfed Offset Press
HEIDELBERG SM 74-5-H, manufactured in 1994, control center CPC 1.04/CP Tronic
View/Bid »
2 Ream-Packing Machines
WRAPMATIC GRM, manufactured in 2004/1993, SPS Siemens S5, paper size max. 1,200 x 1,600 mm
View/Bid »
View/Bid »
1 Diesel Locomotive
MAK V64364449-9, manufactured in 1959
View/Bid »
1 Fire Engine with Turntable Ladder
DAIMLER BENZ 1422/DLK 23-12, manufactured in 1988
View/Bid »
1 Pallet Packing Line
REKER manufactured in 2004, 2 pressing stations longitudinal/transverse, lid station FBA, 2 film winding stations, shrinking station ERAPA Lenzen EL 601, strapping machine MOSCA, labeling robot
View/Bid »
1 Automatic Testing Line
LORENTZEN & WETTRE Autoline 300, manufactured in 1999, system control, accessories
View/Bid »
1 Roll Wrapping System
LAMB, manufactured in 1987, consisting of: Inlet conveyor, label scanner, sorting diverter, width measuring system, 6 unwinding stations for packaging paper, weighing station, folding station, end cover station, discharge and ejection, switchboard cabinets, BDE terminal, accessories
View/Bid »
Other Items
Training workshop, quality control laboratory equipment, office furniture, IT hardware
Overview
   Scheufelen GmbH
   D-73252 Lenningen
   July 17, 2019
   Online Auction
   approx. 400 lots
Categories
  Turning Lathes
  Sheet-fed Offset Presses
  Laboratory
  Pallet Packaging
  Ream-Packing Machines
  Maintenance
  Forklift Trucks
  Business & Operating Equipment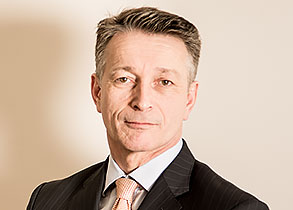 Contact
Matthias Mewes
Partner
T +49 (0)40 - 469 666-74
F +49 (0)40 - 469 666-80
M  +49 (0)151 - 240 638 59
mewes@lueders-partner.com

Save Contact