Auction status:    Completed
The available lots have all been sold. This auction is now completed.
---
Private Sale/Online Auction
On behalf of the beneficiaries we successfully sold the machines and facilities of Schlemmermeyer GmbH & Co. KG from locations throughout Germany in an Online Auction and a subsequent Private Sale on our auction platform.
  By appointment
   Schlemmermeyer GmbH & Co. KG
Locations throughout Germany: Branches in Augsburg, Bonn, Bremen, Darmstadt, Frankfurt, Hamburg, Hanover, Heidelberg, Karlsruhe, Munich and Stuttgart
Overview
  Schlemmermeyer GmbH & Co. KG
  D–80807 Munich
  October 11, 2023
  Private Sale/Online Auction
  approx. 170 lots
Links & Information
  Lots close upon bid acceptance
  Subject to prior sale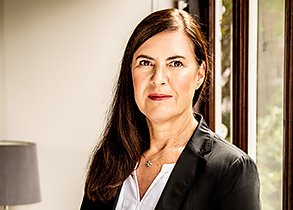 Contact
Sylvia Meister
Regional Manager Bavaria
T +49 (0)8131 – 39 09 861
F +49 (0)8131 – 39 09 862
M +49 (0)160 – 873 72 34
meister@lueders-partner.com

Save Contact
Categories
Combi Steamer
Counter Scales
Dishwasher
Office Equipment
Oven
Private Sale/Online Auction
Room Equipment
Slicers
Snack Hut
Store Equipment
Vacuum Sealer