Auction status:    Completed
The available lots have all been sold. This Private Sale is now completed.
---
Private Sale
On behalf of SØR Bonavest GmbH we sold a selection of well-maintained antiques and items of furniture from retail spaces in a Private Sale on location in Mönchengladbach on September 9, 10 and 11, 2021.
A total of approx. 300 pieces were on offer, including furniture, antiques, furnishings, couches, chairs, solid wood tables, cupboards, chests of drawers, armchairs etc.  Please see below for further details.
Sale on site in Mönchengladbach
  Thursday, September 9, 2021 (12:00–18:00 h)
  Friday, September 10, 2021 (10:00–18:00 h)
  Saturday, September 11, 2021 (10:00–16:00 h)
Covid19/Corona
In the interests of the health of our customers and employees, access to this event is granted only in full compliance with the
3G rule (vaccinated, recovered, tested)
. Please show the relevant documentation upon entry and be sure to wear an FFP2 mask at all times in the sales spaces. We provide you with a QR code from the
LUCA app
for registration.
Information
  Factory Outlets of van Laack and SØR
  In the underground car park of the "La Cottoneria" restaurant
  Hennes-Weisweiler-Allee 25
  D–41179 Mönchengladbach
  Google Maps »
  Subject to prior sale.
  Payment in cash or by instant bank transfer
  No returns / No exchange
Information
Approx. 300 lots will be on offer, including:
Couches, covered with Italian fabrics, e.g. from ETRO
English antiques
Shaker-style chairs and other furniture
Mahogany furniture (cabinets dressers tables)
Solid wood tables / folding tables (mahogany, oak, yew)
Gateleg style folding tables (yew tree)
Wedding chairs
Chesterfield sofas and armchairs
Pembroke style round tables
Standing mirrors
Cabinets
Showcases
Sideboards
Dressers
Chairs
Side tables
Desks
Country-style furniture and much more…
Discount Promotion: Fashion Highlights in the van Laack/SØR Outlet Store
Discover the latest fashion highlights from hip designer brands in the SØR range. From September 9-11, 2021, you will receive 20% off the entire SØR and van Laack collection in the Factory Outlet upon presentation of the voucher shown below.
Opening hours: Mon. – Fri. 10:00 – 19:00 h | Sat. 10:00 – 18:00 h
* Promotion is only valid in the Factory Outlet Store Mönchengladbach, Hennes-Weisweiler-Allee 25, 41179 Mönchengladbach.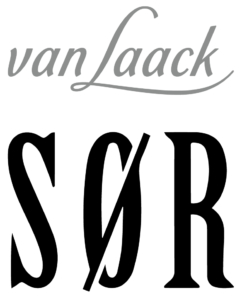 Overview
  SØR Bonavest GmbH
  D–41179 Mönchengladbach
  September 9-11, 2021
  Private Sale
  approx. 300 lots
Links & Information
  Lots close upon bid acceptance
  Subject to prior sale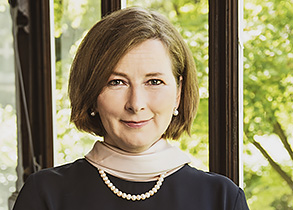 Contact
Vera Ritter
Authorised Signatory
T  +49 (0)40 - 469 666-70
F  +49 (0)40 - 469 666-80
M  +49 (0)171 - 821 64 22
vera.ritter@lueders-partner.com


Save Contact