E.Jösel GmbH
  D-75417 Mühlacker-Enzberg
  Online-Auction
  4th Quarter, 2017
  approx. 100 Lots
  Metal Finishing
  Electroplating
  Workshop Facilities
  Scaffolding
  Cinram GmbH
  D-52477 Alsdorf
  Online-Auction
  November 7/8, 2017
  approx. 560 Lots
  CD/DVD/BluRay production
   Workshop equipment
  Operating equipment
   IT equipment
  JAGO AG
  Online-Auction
  October 19, 2017
  approx. 125 Lots
  Storage facilities
  Forklift trucks
  Business/Operating equip.
  Utility tractors
IAG Magnum GmbH

  D-49084 Osnabrück
   Live-Auction
  April 5, 2017
  approx. 850 Lots
  Heavy machinery
   Large-scale machining equipment
  Mechanical Machining
  Toolmaking
  Welding
For more than 60 years, we have been one of the primary addresses in the field of industrial auctions. We are publicly appointed and sworn auctioneers and appraisers of machinery and industrial property and have conducted over 2,000 auctions. To date, we have succeeded in selling more than 400,000 individual lots for our customers in more than 2,000 auctions. On these pages we continuously update our current online auctions and selectively broadcast live auctions via webcast.
Categories
Our current auction offerings are in the following categories: Construction; Office/IT/Communications; Printing/Paper; Electronics; Energy, Heat and Steam Generation; Vehicles; Conveyors/Cranes; Forestry, Agricultural and Municipal Equipment; Glass Manufacturing; Wood Processing; Plastics/Packaging; Metal Processing, Food Processing, Textile Processing, Other Machinery.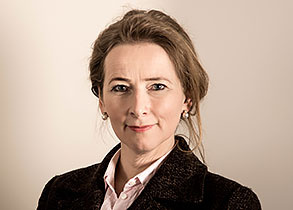 Contact
Vera Ritter
Executive Assistant
T  +49 (0)40 – 469 666-70
F  +49 (0)40 – 469 666-80
M  +49 (0)171 – 821 64 22
vera.ritter@lueders-partner.com

Save Contact
  Construction Machines
  Vehicle Fleet
  Hand Tools
  Sichelschmidt & Schlasse & Co.GmbH
  D-58339 Breckerfeld
  Online-Auction
  April 25, 2017
  approx. 100 Lots
  Machining Equipment
  Mechanical Processing
  Forklifts
  Business equipment
  Operating equipment
  GBS Kunststofftechnik GmbH
  D-74196 Neuenstadt am Kocher
  Online-Auction
  May 30,  2017
  approx. 250 Lots
  Plastic Injection Molding
  Laboratory
  Toolmaking
  Business equipment
  Operating equipment
  Tischlerei Krude
  D-22525 Hamburg
  Online-Auction
  June 27,  2017
  approx. 120 Lots
  Woodworking Machinery
  Vehicle Fleet
  Hand Tools